Lesson 3

19. Is Anybody Listening?
Is anybody listening? The answer is clearly NO!. In 1995, the Bypass Angioplasty Revascularization Investigation (BARI) found that patients with diabetes had a survival benefit when treated with CABG versus balloon angioplasty. This finding prompted a National Heart Lung and Blood Institute (NHLBI) "Clinical Alert." Despite the Clinical Alert and the results from a large, randomized, clinical trial had no measurable impact on this practice variability. Physicians kept on doing what they were doing before.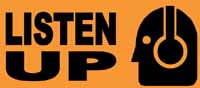 Is Anybody Listening? No!
| | |
| --- | --- |
| | In 1995, the Bypass Angioplasty Revascularization Investigation (BARI) found that patients with diabetes had a survival benefit when treated with CABG versus balloon angioplasty |
| | This prompted a National Heart Lung and Blood Institute (NHLBI) "Clinical Alert." |
| | The results from a large, randomized, clinical trial and subsequent Clinical Alert had no measurable impact on this practice variability. |